8 tags
4 tags
dropaheartbreakaname asked: where have your themes gone? :-(
2 tags
Sokka: Okay Karma person or thing whoevers in charge of this stuff, if I can just get out of this situation alive, I will give up meat, and sarcasm. Ok? That's all I got. It's pretty much my whole identity, Sokka, the meat and sarcasm guy, but I'm willing to be Sokka the veggies and straight talk fellow. Deal?
*Aang appears*
Sokka: Aang! Thank goodness! Have you got any meat?
1 tag
2 tags
what is the point of mako????? 
2 tags
2 tags
3 tags
6 tags
3 tags
2 tags
Anonymous asked: you are very good at procrastination -your about me"Ill finish this later!!" your themes "Eventually okayy" c'mon pull yourself up from your boot straps AND WORKKK
3 tags
2 tags
4 tags
2 tags
4 tags
every time I open photoshop now I just end up getting confused, what I'm supposed to do. I just don't know
1 tag
Anonymous asked: The DIUS would like to thank you for your efforts in helping the dead be dead more comfortably. -Dead Internet Users Society
3 tags
3 tags
3 tags
2 tags
hello
when I cut a slice of pie I feel like I'm killing it, the gooey sweetness is blood when I toast bread I feel like the bread is pleading for it's life, and the crumbs are the ashes of what could have been (this is why I don't toast bread very often I kind of feel sad) when I dip cookies into milk I feel like I'm drowning them in the frozen arctic of milk. The bubbles make...
2 tags
2 tags
So while I was away from tumblr
I spent some time on facebook [smh] and these are my favorite facebook names:
4 tags
3 tags
1 tag
the universe makes me emotional.
3 tags
My extremely late thoughts on The God Complex
I JUST finished watching it (two times in a row, hey that's the only way ok), I feel the need to comment on it since it was an A+ episode.  I like how this episode and the previous episode synchronized with each other, in 'The Girl Who Waited' she had faith in him; she had faith that he was going to come back, then that turned into bitterness and hatred. In this episode he makes...
4 tags
2 tags
2 tags
2 tags
this could be a drinking game
take a shot every time: a tumblr user says they hate tumblr a tumblr user says they want to/will delete their blog a tumblr user then actually deletes their blog you see a post on your dash about that person telling them to COMEBACK!  Then for fun make a bet with a friend guessing when they will come back (usually my maximum is one week). & Don't worry they always come back.
5 tags
"Experts in ancient Greek culture say that people back then didn't see their..."
– Chuck Palahniuk (via illuminatedbeing)
2 tags
3 tags
3 tags
2 tags
ok so
I was reading about Hitler and how he was extremely nationalistic, then I thought to myself 'that's really hypocritical considering he's half-blood' then I realized I was talking about Voldemort.
3 tags
2 tags
2 tags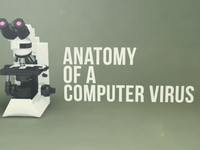 3 tags
sirblack asked: you remind me of eleven because you're really smart and lovable and a great friend and you're just GREAT ok
3 tags
2 tags
"There is no way to dignify the description of death by starvation. It is neither..."
– Sanjay Gupta on Starvation 
5 tags
2 tags
2 tags
4 tags
4 tags